June 21st, is international GO Skateboarding day. For the past ten years on that day, every year, Skaters from around the world take a break from their normal obligations and go Skateboarding! Skateboarding is a creative way to express oneself, be social, relieve stress, and get active in the community. So ask for the day off and tell your boss, skateboarding promotes healthy habits which leads to a better lifestyle and a healthier you.
Skateboarders are never ok with "good enough" and continue to improve, cultivate and progress their skills. This eagerness to learn helps foster friendships, community and ultimately a strong sense of self. All of these are important life skills that are hard to teach yet, Skateboarding allows you to naturally progress through each of these skills in a fun and organic way.
In a day and age where most of today's youth prefer video games and computers over sun and outdoor activity, embrace June 21st. Get out of work early, get up and get out there and SKATE. Remember to support your local Skate shops, many Skate shops will have discounts and demos to support Go Skateboarding day.
NOW GET OUT THERE AND GO SKATE!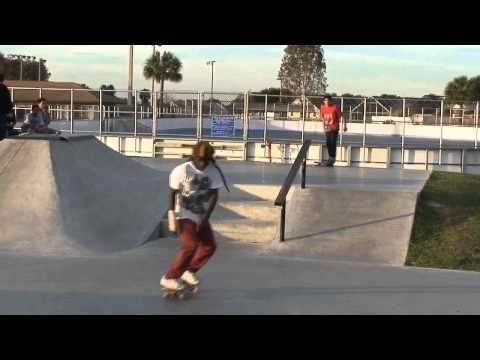 Lakeside Skatepark, Kissimmee Florida
If your community is interested in getting a Skatepark or has questions on the Skatepark process, please email us at nicole@pillardesignstudios.com